Available in Standard & Non-Standard Styles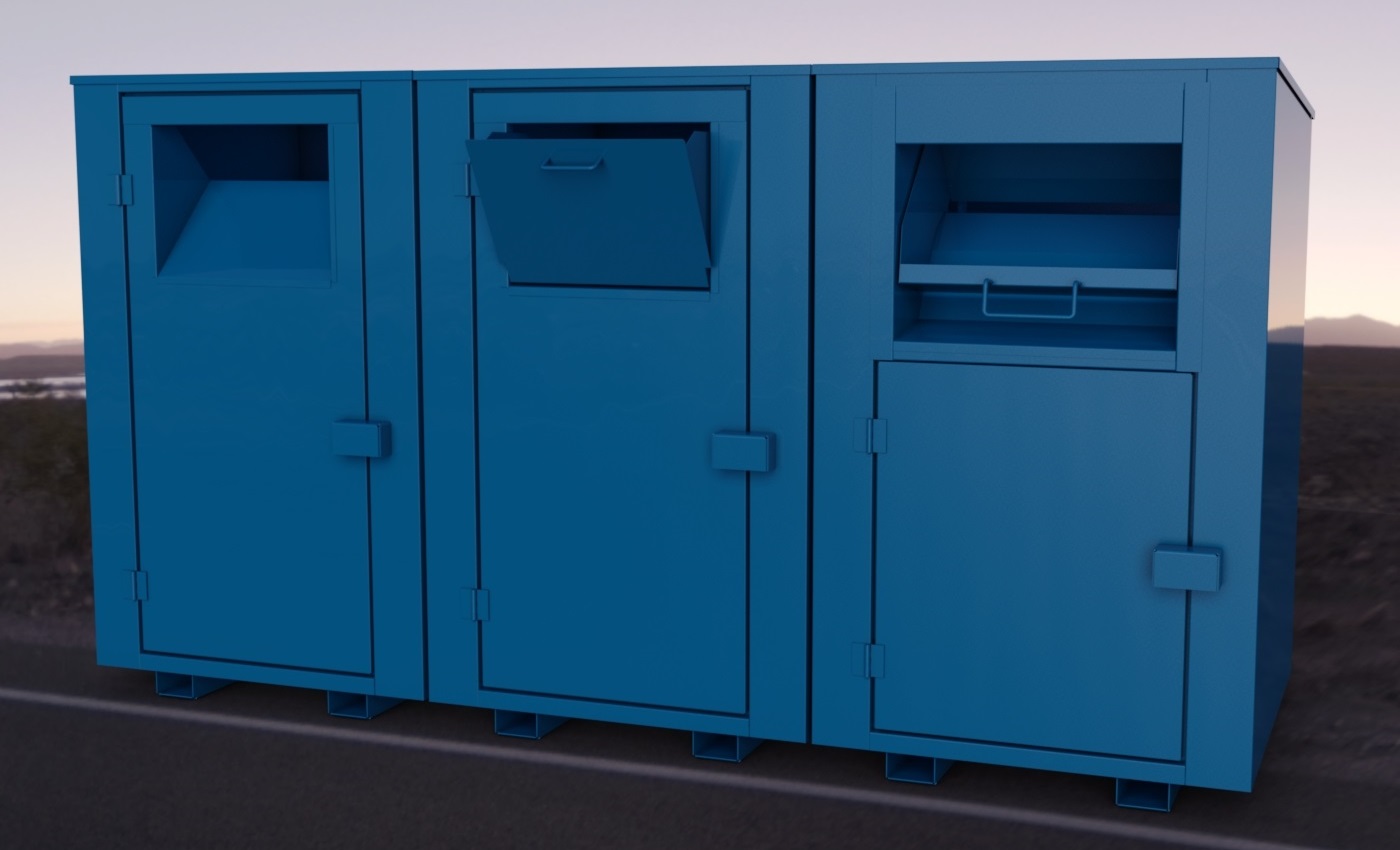 GauerBuilt products have gained an impeccable reputation in the metal fabrication industry for over 65 years. Over the years Gauer has fabricated various steel, stainless steel and aluminum containers. These units have been used in many different industries to store a variety of products. Most of our containers are large, steel, sheet metal units with mobility as a primary concern, but there have been many stainless steel and aluminum constructed containers made to hold both solids and liquids.
Whether you are looking to buy a clothing donation bin, a book drop container, a custom electrical cabinet, special made tank or any other type of container, a Gauer sales representative will be happy to help you produce your product. Working to create new ways of manufacturing better products at reduced costs has given Gauer Metal Products its excellent reputation for over 65 years.
If you are looking to sell your old bookdrop, clothing, or other metal bins we may be interested. So give us a call (908) 241-4080
Pushup Bin For Sale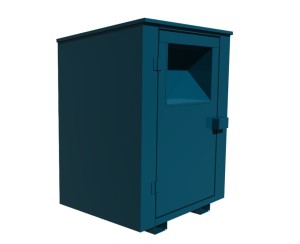 Mailbox Bin For Sale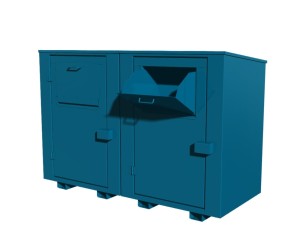 Rollup Bin For Sale